Meet the Management Team
Our management team has a wealth of experience in pharmaceuticals and life sciences. Together, they are committed to continuing the international expansion of the business and establishing Britannia at the forefront of the movement disorders field.
Managing director
Robert Wood
Robert has 20 years' experience in the life science and pharmaceuticals industries. Prior to joining Britannia, Robert started his career at Johnson & Johnson Neurosurgical, was Business Unit Director, pharmaceuticals at International SOS and the VP of Business Development at medical device start-up Optasia Medical. Robert holds an MBA (with distinction) from Kingston Business School, London and a BSc (Hons) in Biology/Biochemistry from Royal Holloway, University of London.
Director of Finance and Business Services
Victoria Grant
Victoria joined Britannia with over 14 years' experience in the financial services industry, working at Goldman Sachs and KPMG. She is a Chartered Accountant, Chartered Tax Adviser and holds two Master's Degrees in Physics and Applied Taxation. Victoria's knowledge base allows her to bridge the gap between the scientific foundation of everything that Britannia does and the financial management required to drive the growth and profitability of the business. In her role as Director of Finance and Business Services, Victoria and her team act as global partners to the STADA group to support the global profile of the Britannia portfolio.
Hr director
Maxine Ashby
Maxine joined Britannia Pharmaceuticals Ltd. in 2016 as HR Business Partner, and was made Director in 2019. She is also responsible for the legal, facilities and Medical Compliance functions. Maxine has a wealth of experience in HR and training having worked for several years in a variety of roles, leading teams and driving employee programmes for prominent cosmetics and health organisations.
Director International Sales and Business Development
Mark Slater
Mark and his team have a global remit within sales, business development, market access and reimbursement, market research, and market intelligence at Britannia Pharmaceuticals. The team evaluate all potential in-licensing and out-licensing opportunities across multiple therapy areas, typically in the Neurology field. Mark has worked in the pharmaceuticals industry for more than 20 years, in his time covering local and international regions. He has experience in sales, business development, market intelligence, and partner management.
Operations Director
Richard Lunney
Richard's role of Operations Director sees him manage the supply chain, procurement, and logistics functions at Britannia Pharmaceuticals Ltd. He is also responsible for the customer services team supporting patients in the UK. Prior to joining the company in 2017, Richard worked for more than a decade at GSK in a variety of roles involving operations planning and global R&D. He spent two years in China setting up a new supply chain within neurology and was also influential in the disposition of GSK's oncology business to Novartis.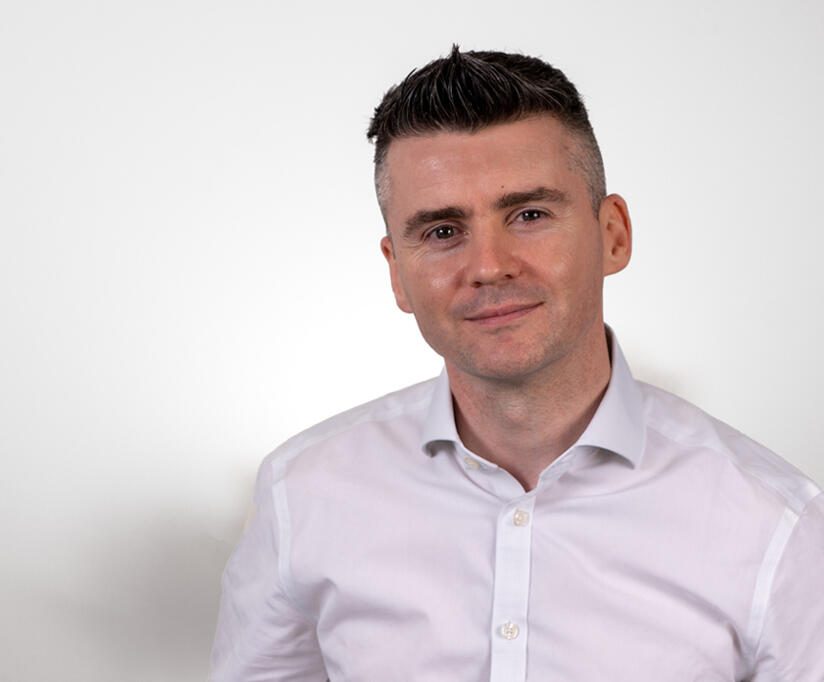 Associate Director Marketing
Stephen Flynn
Steve joined Britannia Pharmaceuticals Ltd. in 2018 as Head of Marketing & leads a team responsible for creating & delivering the commercial strategy aligned to company objectives. Support is also given to Britannia's global partner network across Europe, the US & Asia. Prior to joining the company, Steve led international marketing teams in Roche & Eisai, with specialty experience in oncology & haematology product launches. He has particular experience in strategy development & implementation, and has worked exclusively in pharmaceuticals since graduating university in 2004.